Maximum Engagement and Monetisation
Retain your audience on-site. With Welect Choice-Driven Advertising.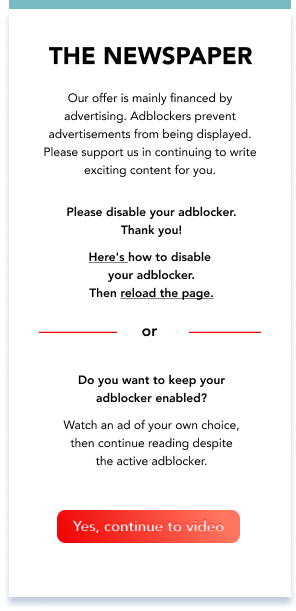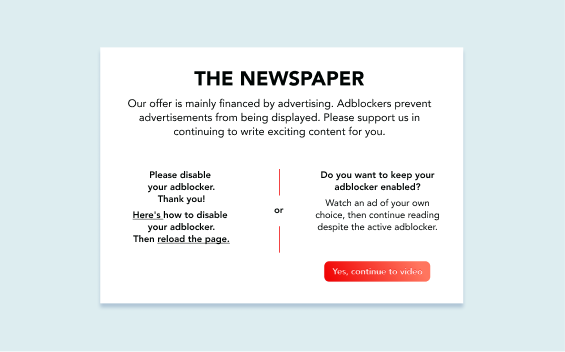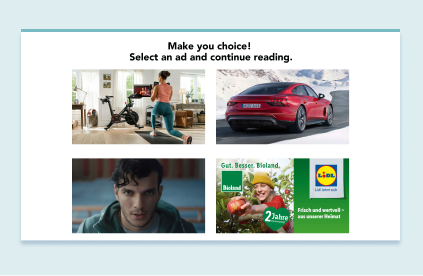 ---
---
How does Welect work
Common publishing wall predicament: Once the flow of readers declines, monetisation suffers. Pay-, registration-, CMP- and anti-Adblocker-walls lead to high bounce rates. Too many readers "bounce" and leave your website.
Our CHOICE-DRIVEN ADVERTISING technology minimises these breaks in the reading flow - and monetises the increased visits at a high price.
Readers reward our user-friendly solution with greater website engagement and stronger brand loyalty.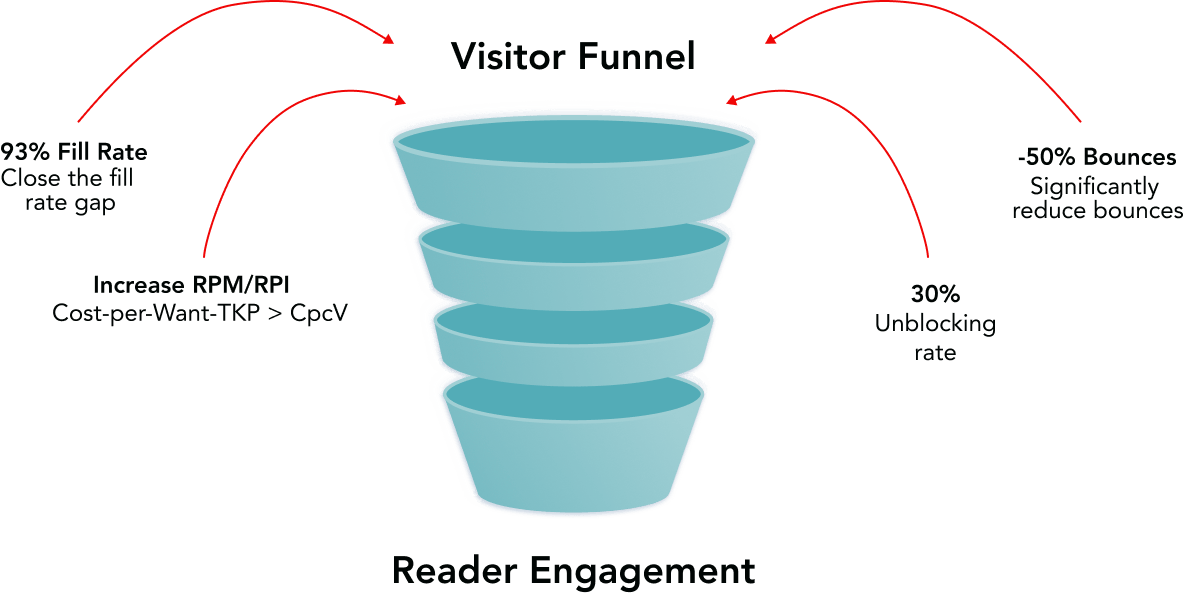 ---
---
Our Products
Extended Paywall
The users who are not ready to register or complete a subscription can watch a video ad to be able to access the article.
Adblock Wall
Adblock users can be detected on your website and have a choice either to deactivate the Adblocker or watch an ad in order to access your site.
Fill-Rate Maximisation
Maximise the fill rate of pre- and mid-rolls on your site. For the cases when your adtech partners are unable to serve an ad.
CPM Wall
Enable users who decline cookies and do not want to be tracked to access your website and monetise this readers group.
Monetise Apple ATT opt-out traffic
User-friendly solution for tracking rejecters in iOS.
Welect for podcasts & newsletters
Increase your podcast & newsletter revenues through choice-driven ads. No technical effort required.
---
Our Partners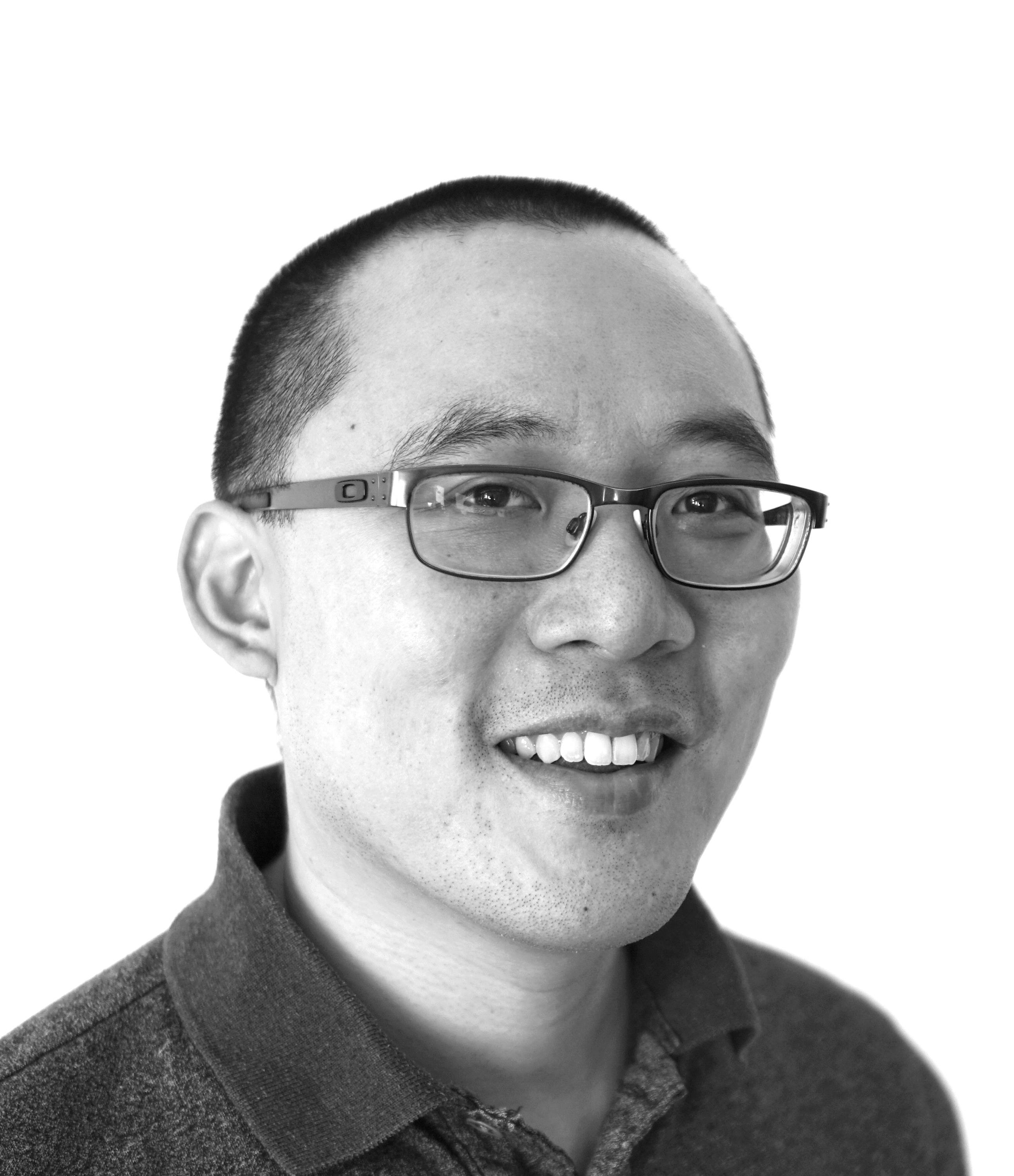 Dennis Dirdjaja
Director Operations, Spektrum der Wissenschaft Verlagsgesellschaft GmbH
By using Welect, we enable our business partners to use up-to-date and therefore cookie-free targeting with high commercial impact and a promising CPM.
Martin Pichler
Director Programmatic & Sales, 
gutefrage.net GmbH
The user-friendly AdBlock-dialog approach leads to good unblocking rates, which has a positive influence on our fill rates without discriminating against AdBlock users.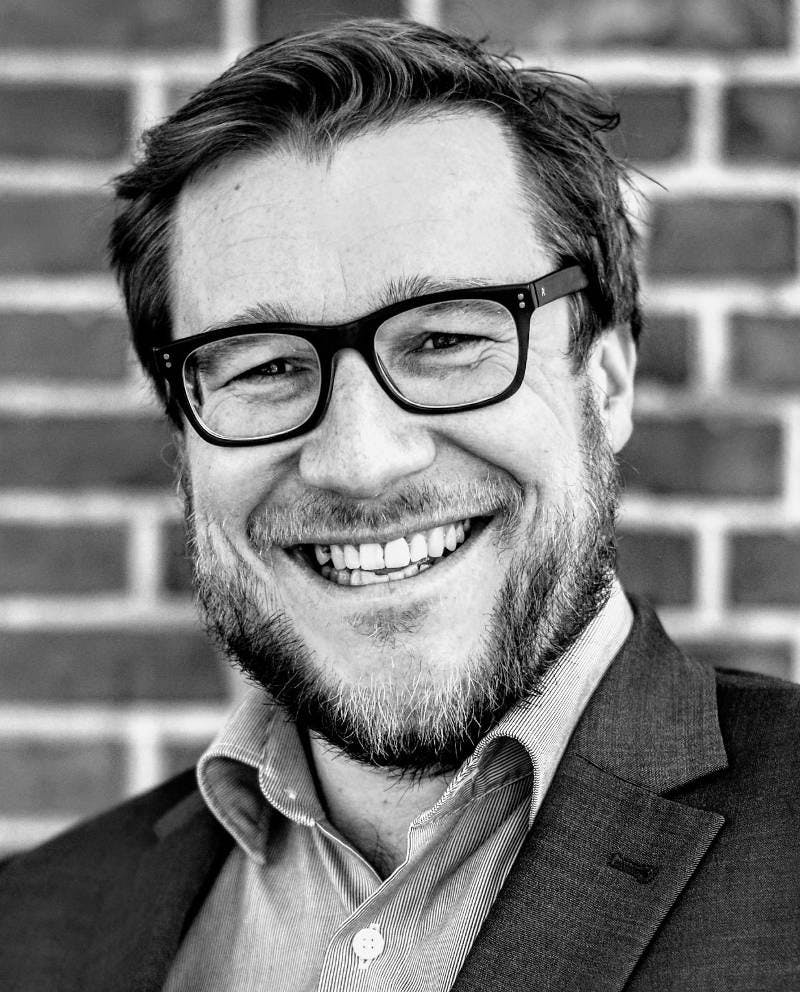 Jobst Christian Höche
Head of Digital, Nordbayerischer Kurier und HCS-Gruppe
It is good to have a partner who responds quickly and effectively to our inquiries. The user-friendliness applies not only to our readers but also to us as business partners.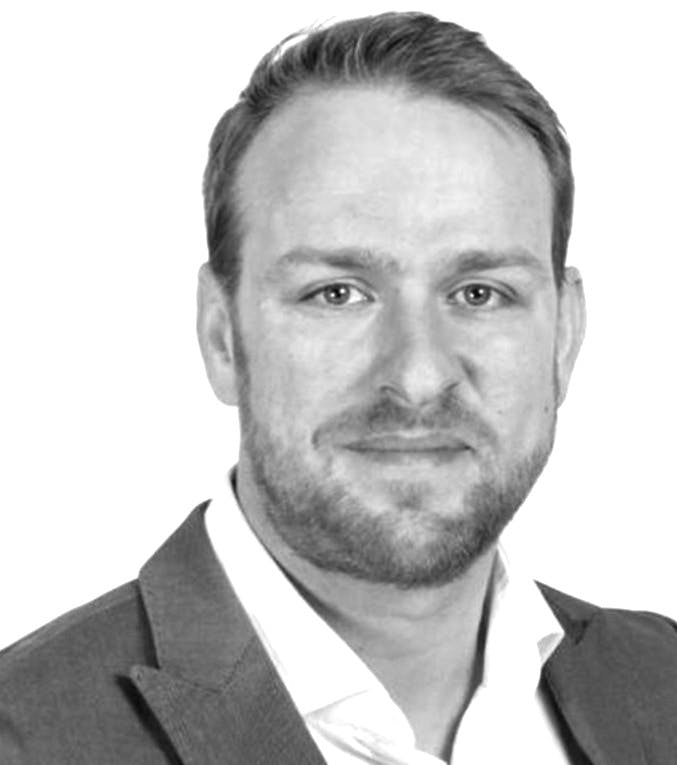 Malte Krotki
Business Development Manager, 
Netpoint Media GmbH
For us, Welect is a technology company with which we have been implementing individual solutions for our publishers for years. Quick coordination and personal support from Welect enables us to make short-term adjustments in a volatile market and to develop scalable business models.
---